CA Vacation Center Reservations
Let us help you with your wedding, large group or family reunion!
Monterey CA USA
Toll free: 800-466-6283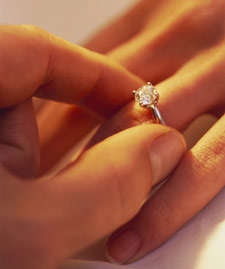 The Monterey Peninsula offers the most beautiful setting for weddings, receptions and romantic honeymoons in Monterey, Carmel, Pacific Grove or Big Sur.  We can help you find the perfect spot for your Monterey wedding, the right venue for your reception in the Monterey area, followed by the perfect room for your romantic honeymoon.  Let us help you find just the right hotel or inn to make your celebration the most memorable ever.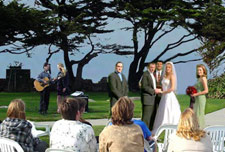 California Vacation Center Reservations is the premier hotel reservation service for Monterey reservations on the Monterey Peninsula. Our free service offers quality lodging at Monterey hotels, Pacific Grove inns, and other motels and hotels in Carmel and Big Sur. For Monterey reservations, tell us what you're looking for, your price range, and we will find a number of options for you.
Located in Monterey, our personal knowledge of Monterey hotels and Pacific Grove inns of the Monterey Peninsula enables us to reserve the ideal accommodations that will insure you have a great time within your budget. All of the properties that we recommend are personally inspected by our staff.
In addition, we will answer questions about the Monterey area and what would be best for your particular group or visit. We look forward to speaking with you.