Discover Monterey by Land and Sea; bike and surrey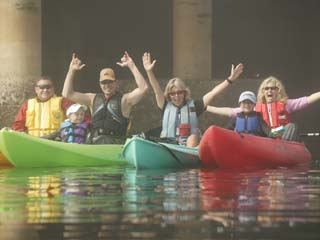 rentals from several locations throughout the Peninsula.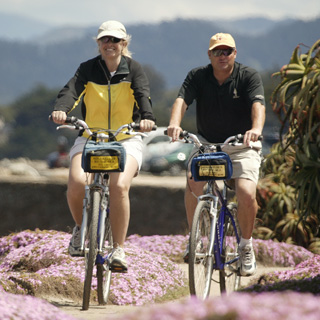 299 Cannery Row
Monterey, CA 93940
Phone: 831 372-1807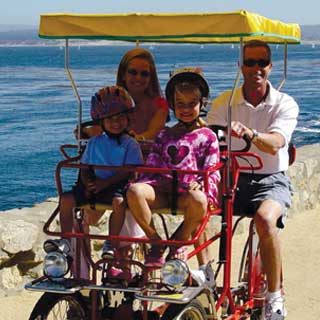 Adventures by the Sea is the premiere recreational company on the Monterey Peninsula. For over 25 years, Adventures by the Sea has been providing visitors and locals the opportunity to discover Monterey by land and by sea! We have five locations throughout the Monterey Peninsula and our shops offer the best locations to start your kayaking or biking adventures from because we are in the heart of the action! Whether you are seeking to spot otters or looking for the recreational trail, our shops are truly in the best locations. Don't waste time getting there, when you can start there!
We offer kayak and bike rentals and tours, family bike (or surrey) rentals and standup paddle board rentals and lessons! Whatever your activity, we have the equipment for you! Come join us and let us get your adventure off to a great start!
View the Monterey Bay Coastline on a bike or a 4-Wheel Family Bike Surrey from Adventures By The Sea A common sight along Monterey's Recreation Trail are four-wheel bike surreys. These delightful pedal-driven carriages are a great way for a couple, family or group of friends to enjoy a leisurely ride together to explore the beautiful coastal area, while providing highly interactive and healthy fun. Or you can discover the beautiful Monterey Peninsula pedaling a bicycle along the recreation trail, around the rocky shores of Pacific Grove and into breathtaking 17-Mile Drive.  Water sports for everyone!