Monterey Plaza Hotel & Spa

 
400 Cannery Row
Monterey, CA 93940
Phone: 831-920-6710
Toll Free: 855-421-0264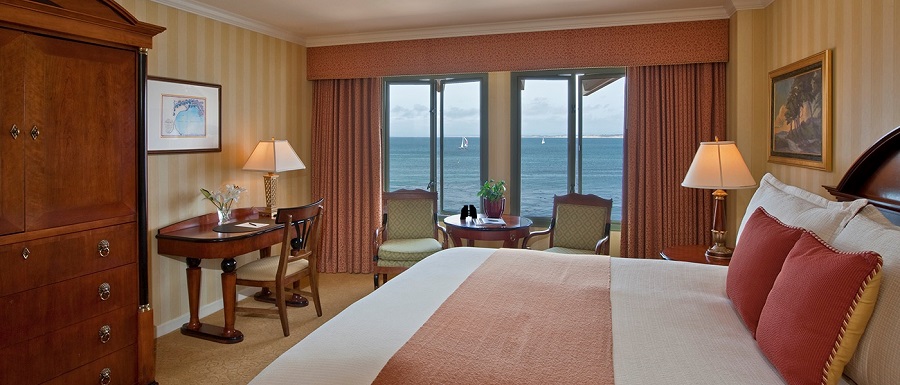 Perched dramatically over the Monterey Bay, the Monterey Plaza Hotel & Spa combines elegant European architecture, sweeping coastal views and sophisticated style to create the perfect vantage point from which to enjoy the gentle sounds of the surf, the fresh scent of sea air and the sight of otters, seals and dolphins at play. The Monterey Plaza's central location on Cannery Row makes it easy to enjoy the area's many attractions and activities, including the world-renowned Monterey Bay Aquarium just three blocks away.
Monterey Plaza Hotel & Spa is a luxurious hotel that traces its roots to the early 1900s, when the historic House of the Waves estate graced the same idyllic shoreline. Today, as the grand dame of the bay, Monterey Plaza provides our guests with classic, coastal hospitality refreshed by a spirit of conviviality. Attentive, personalized service is our hallmark, and we endeavor to ensure guests find their needs seamlessly met by genuinely caring associates.
From accommodations to entertainment, cuisine and service, Monterey Plaza delivers engaging new experiences with all the classic comfort and quality of an iconic oceanfront luxury hotel.