1111 Lighthouse Ave
Pacific Grove, CA 93950
Phone: 831-646-8885 or
Fax: 831-375-5567
Toll free: 800-992-9060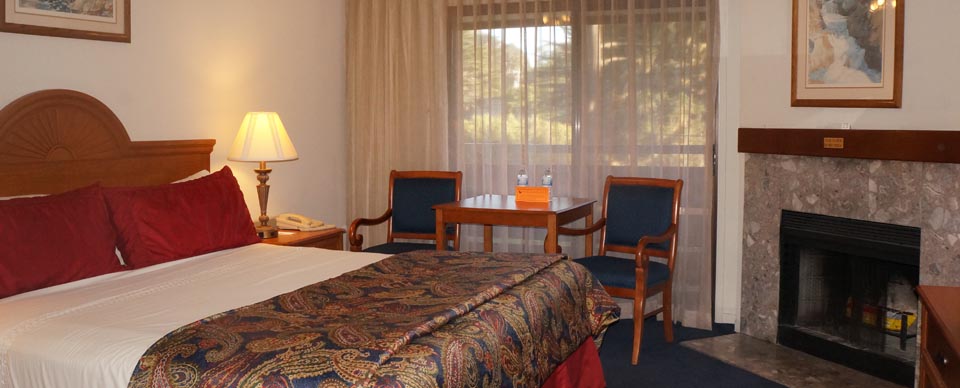 Monarch Resort Guest Room

Nestled among beautiful eucalyptus trees and majestic Monterey Pines, the Monarch Resort prides itself on being an exceptional value. We invite you to enjoy clean, comfortable and attractive guestrooms and suites at a great rate along with many complimentary amenities. We also offer special rates for extended stays, and seasonal pricing to reflect the best values available for any time of year, What's more, our service is ultra-friendly to make your stay ultra-pleasant. In short, we're long on comfort and convenience.
Our serene and natural location often attracts black-tailed deer who graze our grounds. You'll find our location to be top-notch. We're within walking distance of restaurants and several points of interest, including the Pacific Grove Monarch Butterfly Sanctuary , Pacific Grove Municipal Golf Links, and Point Pinos Lighthouse. In addition, world-class golf courses, event venues, dazzling beaches, area attractions,and Asilomar Conference Center are all a short drive away.
Both leisure and business travelers will be drawn to our well-appointed guestrooms and suites. Most rooms feature a marble fireplace and a balcony along with a wide range of amenities. These run the gamut from coffeemaker, refrigerator and microwave to extended cable television with HBO movie channel.
Enhance your visit with us by taking advantage of our guest-friendly services. Savor a delicious complimentary continental breakfast every morning. Relax in our heated outdoor swimming pool, hot tub, or dry sauna. Surf the Internet to your heart's content via our upgraded free Wi-Fi.
There are many attractions in the area and many of them are easy to reach from our hotel. Check out the sea creatures at the world-famous Monterey Bay Aquarium, the unique shops on Cannery Row, Fisherman's Wharf, Carmel-by-the-Sea, and the absolutely gorgeous scenery along 17-Mile Drive.
If you like good food, you've come to the right place. The Monarch Resort is surrounded by a wealth of wonderful restaurants. You can dine on everything from Italian to Asian right in town or travel to the nearby Monterey Waterfront for truly fresh seafood.