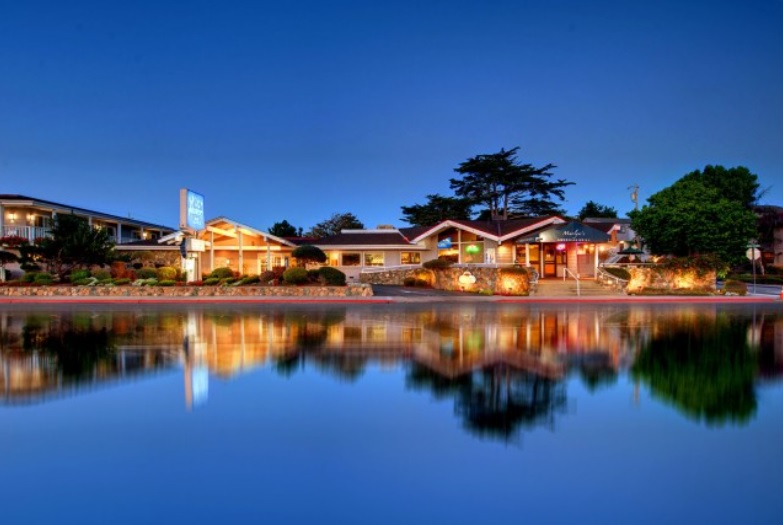 55 Camino Aguajito
Monterey, CA 93940
Phone: 831-372-8057 or
Toll free: 800-588-1900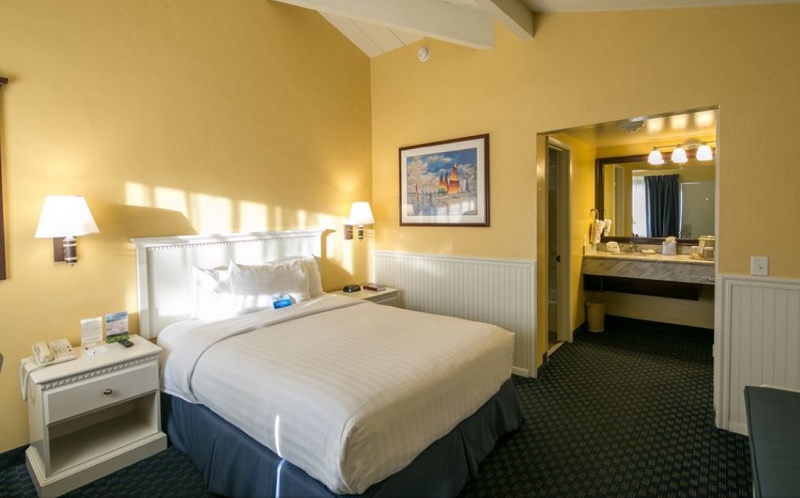 Monterey Bay Lodge Guest Room
The Monterey Bay Lodge located in the heart of California's Monterey Peninsula and just 150 steps walking distance to Monterey state beach is two miles away from the Monterey Peninsula Airport (MRY). The hotel is close to Dennis the Menace Park, Monterey Museum of Art, Cathedral of San Carlos Borromeo, Naval Postgraduate School, Maritime Museum, Golden State Theater, Fishermans Wharf, Monterey Museum of Art, Monterey Fairgrounds, Monterey Bay Aquarium, Presidio of Monterey, Pacific Grove Museum of Natural History, Lone Cypress Pine, California State University.
Featuring 46 rooms, consisting 2 Family Rooms & a 1 Bedroom Suite, which includes a Full Kitchen, our Monterey, CA, hotel offers something for everyone. Hotel amenities include complimentary high-speed wireless Internet, outdoor heated swimming pool and spa, making us the convenient of all the hotels in Monterey.
Monterey is also the perfect place to travel with kids. In addition to the Monterey Bay Aquarium and whale watching tours, families can enjoy a day visiting the Monterey County Youth Museum or the Steinbeck Wax Museum.  Guests will be able to experience a variety of sightseeing opportunities, outdoor activities and local attractions, allowing us to offer the most exciting and affordable Monterey Bay vacation packages.
Sanctuary Cruises Whale Watching packages and Monterey Bay Aquarium tickets and packages are available for guests of Monterey Bay Lodge; inquire at the front desk.
Monterey features one of most relaxing vacation environments you'll find on the California coast. Whether you're in town on a romantic getaway, an adventurer exploring California's historic past or just love to enjoy the outdoors, you'll find a world of new discoveries around every corner in Monterey.
For the most convenient hotel in Monterey, California, Monterey Bay Lodge is beyond compare. Make an Online Reservation Today. We look forward to having you as our guest.