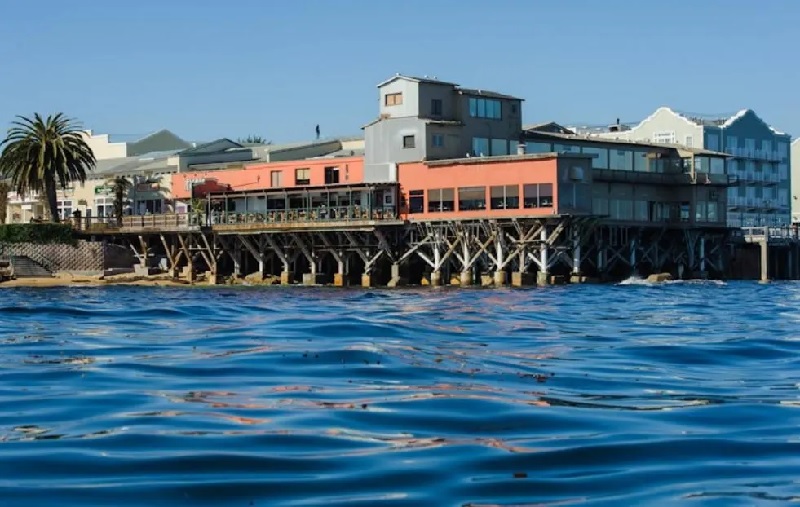 The Fish Hopper is within walking distance to The Monterey Bay Aquarium and specializes in Fresh Seafood and Steaks. Our seafood is both locally caught and shipped in daily. We serve Certified Black Angus Beef and fresh, locally grown produce. With extensive wine and libations menus and Spectacular Panoramic Views of Monterey Bay, you will enjoy an unforgettable experience. We are proud to be partner with the Seafood Watch Program, serving only sustainable, environmentally responsible seafood.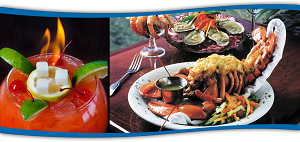 700 Cannery
Row Monterey, CA 93940
Phone: 831-372-8543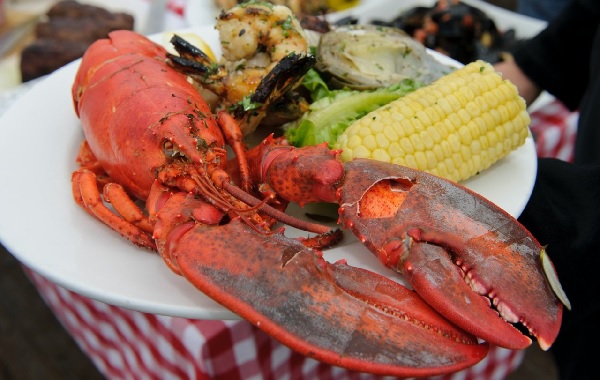 SHAKE'S WIN PUTS BEST CHOWDER DEBATE TO REST Monterey Herald, By Make Hale, Herald Food Writer, 06/16/2010 Sabu Shake is remembered for his big heart, big hat and big ideas. All three came into play decades ago in a defining moment for the gregarious, cowboy-hat-topped owner of Old Fisherman's Grotto, who decided to greet Wharf visitors with a smile and a free sample of his cream-style clam chowder that would one day help put his restaurant on the map – and help build a legacy for his six sons.