1374 Munras Avenue
Monterey, CA 93940
Phone: 831-373-3252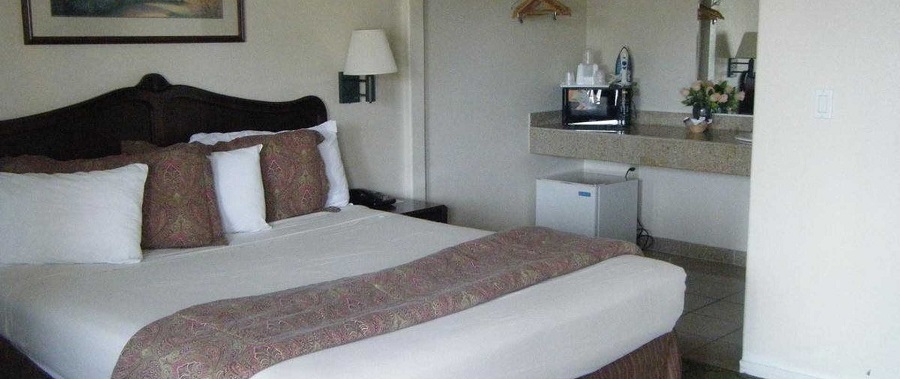 Knight's Inn / Carmel Hill Lodge
Knight's Inn / Carmel Hill Lodge Pool
The Monterey Peninsula is known throughout the world for it's beauty, historic Spanish roots, marvelous events, magnificent golf courses, Seventeen Mile Drive, Steinbeck's Cannery Row with the Monterey Bay Aquarium, Pebble Beach, Laguna Seca Raceway and so much more.  Carmel Hill Lodge, across from Del Monte Center, places you at the center of it all.  Our staff will insure that your stay is a memorable one.
Monterey is a spectacular coastal community in northern California with a temperate climate year-round. Visitors from around the world come to Monterey to experience its natural beauty, cultural resources and rich historic past.
Located 115 miles south of San Francisco and 350 miles north of Los Angeles, Monterey offers an excellent quality of life and unparalleled beauty. The City features a dazzling waterfront along the Monterey Bay National Marine Sanctuary, a lush urban forest, a rich array of historic and cultural resources, museums, gardens, recreational activities and a wide variety of special events scheduled throughout the year. maps &directions
Monterey is the home of the world-class Monterey Bay Aquarium, located on the street immortalized in John Steinbeck's novel Cannery Row, and features renowned events such as the annual Monterey Jazz Festival. Monterey has a world-class Monterey Conference Center, and many wonderful restaurants, hotels,galleries and shops sprinkled among its various shopping districts.